Blog
Articles and Company News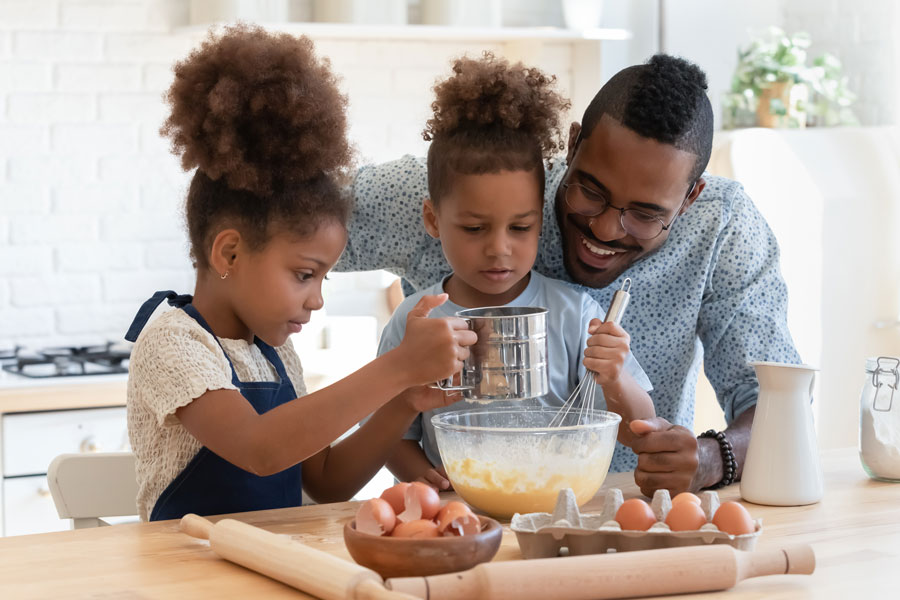 Over the past 30 years Jeff Justice, of Justice Homes, has built a reputation for crafting remarkable custom and semi-custom homes in Oklahoma City and Edmond, Oklahoma. He has grown Justice Homes with a focus on building quality luxury homes that will stand the test of time.
Moving is stressful, to say the least, especially if you are moving from another state but it's important to stay close as a family during this time. If you are moving into your new home, why not start a new tradition? Experts have commented on how doing things together as a family keeps the family ties strong. Here are a few traditions you and your family may like to start in your new home in Oklahoma City:
A Yearly BBQ
BBQs are a fun and relaxing afternoon with the family and a few close friends. The fall season is a great time to have a BBQ with the season changing and having cooler afternoons here in the Midwest. Each year you can pick a different theme for your family BBQ to add a little flair to your afternoon. The family can have a fun afternoon filled with horseshoes, washers, a fire with s'mores in the evening, and of course some good BBQ.
A Morning In
Life is always hectic, when moving it can feel even crazier. Taking a morning in, a morning off, to spend with the family can be just what the family needs. Watching a movie, playing cards, or making a big breakfast for everyone still in their PJ's is a great way to spend a morning with the family. This makes a relaxed morning for all in the family to catch up on each other's lives and spend a great time together.
A Time Capsule Jar
This is a great way to remember memories down the line. Get a jar and put photos you've taken together, vacation merchandise, mementos, and other items you get together throughout the year. When the end of the year comes and your jar is filled, put it somewhere in the house. Some ideas to put your memory jar could be on top of your kitchen cabinets, or on top of a shelf, or on a desk, etc. When you want to look at what the 2021 year brought you, bring your jar down and relive your wonderful memories together as a family.
Family time together is something that you ever won't regret. Start a tradition now that your family will not want to ever end. A tradition your kids will keep once they've moved out of the house and will remember fondly the times they had with their parents as they were growing up.
By Justice Homes 3-17-2021