Blog
Articles and Company News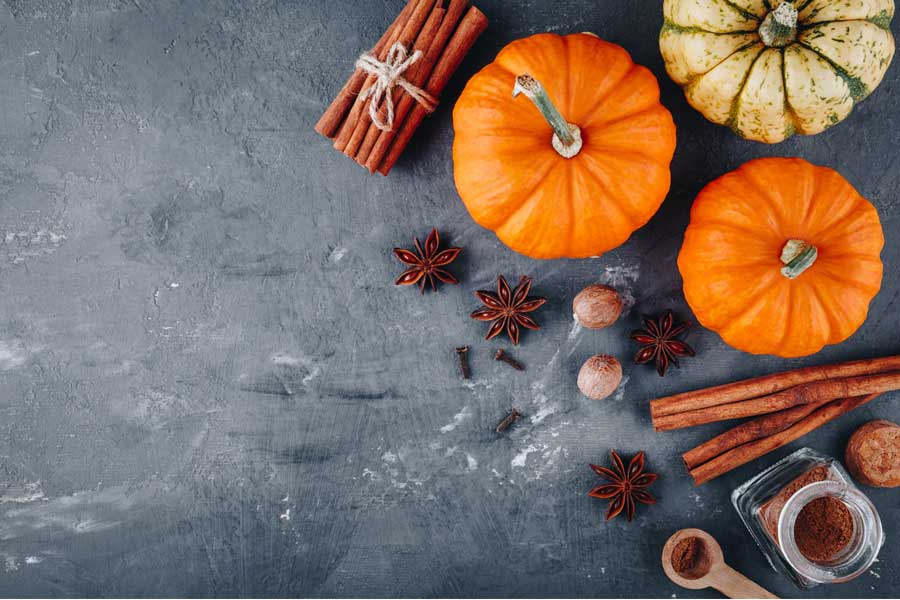 There's something so special about embracing each new season. Every season has its own fruits and veggies, activities, and more. And Fall is definitely a cozy, comfy season. One where you can indulge in pumpkin flavored things to your heart's content and drink cider while you watch the golden leaves fall. Another thing that makes fall so special are all of the warm scents that are associated with it. If you have ever wanted to just fill your home with fall scents, here are a few ways you can!
Homemade Candles
If you have a lazy Sunday that you want to fill with some fun crafts, candle making is a great place to start! You can get as fancy or as simple as you like. You can get custom molds that make fun and interesting shapes or you can make simple classic shapes. Either way, you can then add in all of your favorite autumn scents! Mix in essential oils or fresh ingredients or both! Adding cinnamon sticks and dried oranges to wax can make a beautiful looking and smelling candle.
Simmering Pot
If you are having guests over, have deliciously warm autumnal scents greet them at the door by putting on a simmering pot an hour before they are scheduled to arrive. All you need to do is simmer a pot of water over the stove along with your favorite aromas. Keep the pot simmering all night if you wish, just remember to top off with water occasionally. A great combination of ingredients could be a clove of nutmeg, fresh ginger, and a couple of cinnamon sticks.
Uplift Carpets
Another way you can fill your home with comforting fall scents is by working them into your carpets. Simply mix some vanilla, orange, or cinnamon into half a cup of baking soda. Sprinkle that on top of your carpets and let it sit for a few moments. Then vacuum over the top. And voila!
Justice Homes loves creating spaces that families can enjoy themselves in. Browse our gallery to get an idea of the kind of warm homes we build!
By Justice Homes 10-25-2021