Blog
Articles and Company News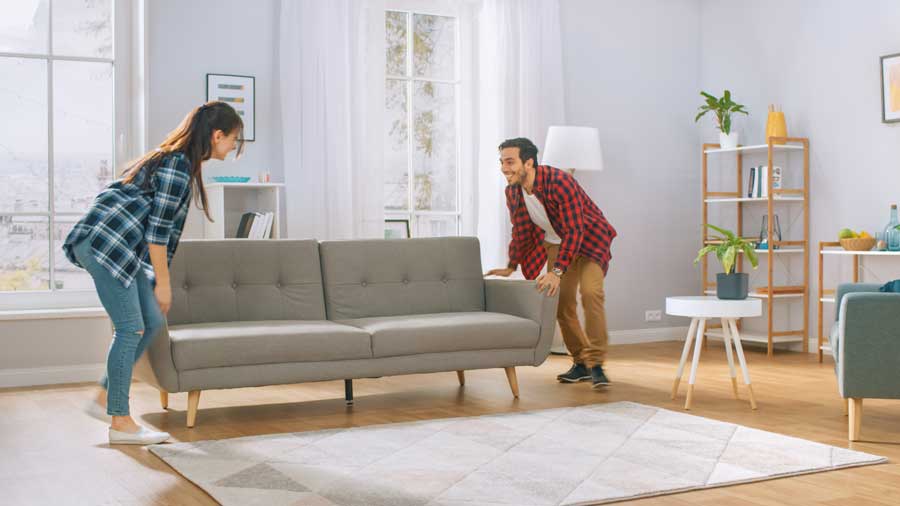 At Justice Homes, we only build using the most timeless, quality materials and fixtures. This way, you never have to worry about being stuck with trendy fads in your home that you have fallen out of love with. Even though your Justice home will continue to stand the test of time, your decorations may not. If the style in your home is starting to feel a little stale but you do not want to invest in all new pieces, we are going to share some ways you can refresh your space without spending a dime.
Change Up the Layout
One thing you can do that can make a huge difference is to rearrange the furniture in a room. Caddy cornering the couch, moving a table to the other side of the room, or switching up the placement of a floor lamp are all simple moves that have the potential to make a room feel completely new.
Dress Up Walls
Another thing that can make a big difference in how a room feels is wall art. But you do not have to go out and invest in a collection of canvases. Odds are you have everything you need already. Think outside the box when deciding on a display. For example, a collection of hats may look nice lined across a barren wall, or a set of beautifully decorated plates. Whatever it is that you love to look at could be a great contender to dedicate some wall space to.
Reimagine Old Furniture
If you have an old chair, table, or bench sitting in the basement collection dust, why not consider giving it a makeover? Most of the time all you need to refresh a piece of furniture is a bit of paint, and half used, or spare cans of paint are items that most homeowners already have on hand. Why not see if you can turn an outdated, boring piece of furniture into something that fits your modern style instead by painting or staining it.
Giving a room a new look does not have to cost a thing. With a little creativity and a little time, you can refresh your home and make it into something that you love. If you are looking for even more inspiration, be sure to head on over to our gallery page!
By Justice Homes 2-22-2021