Blog
Articles and Company News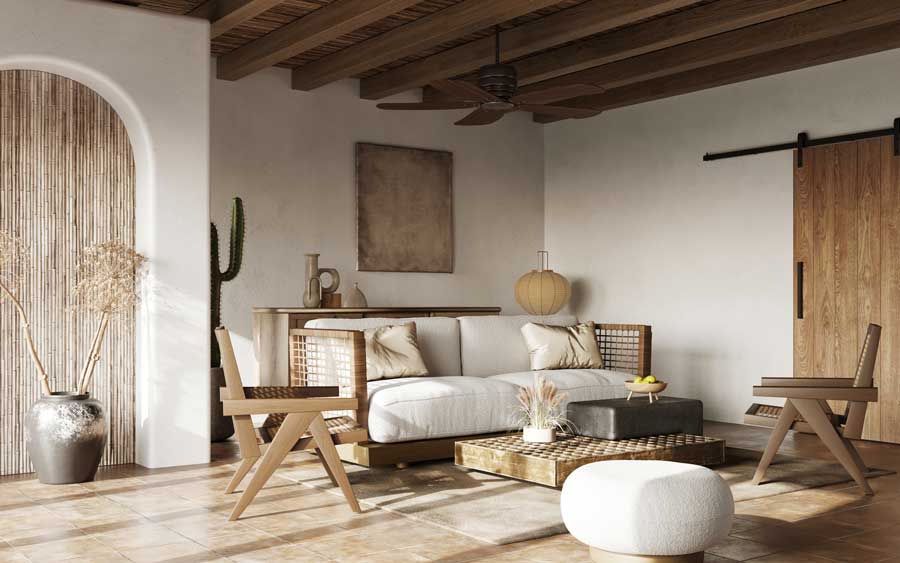 At Justice Homes, we love building our homes with new and exciting elements. And so naturally, our team is interested in keeping our finger on the pulse of the latest design trends. And if you are here, odds are that you are interested too. So, let's look at some predictions from interior designers about which trends you are likely going to see pop up in 2022.
Rounded Edges
Rounded edges are soft and welcoming. It's no wonder that people are ever more drawn to them when designing spaces. Rounded edges on hutches, tables and other pieces of furniture are one great way to try out the trend. But rounded edges offer even more artistic interest when utilized in architecture. Rounded doorways, windows, and cutout niches are sure to lend a soft touch and create flow.
Grandmillenial
This trend is mainly driven by those in their 20's and 30's who want to welcome comforting things from their grandma's homes into theirs, but in a more updated way. Think timeless natural wood furniture, ruffled and pleated skirts on furniture, and ornate chandeliers. Oh, and brass. Brass trinket holders, candlesticks, and lamps should lend well to achieving this look.
Natural and Reclaimed
Reclaimed wood, bamboo, rattan, and jute, these things naturally have a uniqueness that reminds you that they are crafted from nature. Each piece has its own veins and colors. People crave elements that bring them closer to nature while also not making a huge environmental impact. Hence why these elements are a big trend in 2022. Large, reclaimed beams on ceilings, as a mantle piece, or over a doorway always make an impact. Rattan furniture is another timeless way to incorporate this trend into your home.
Plaster
Plaster is a material that has been used for centuries. It effortlessly offers an artistic, old-world feel. Many people are drawn to the irregularities that plaster makes, which is why it lends major visual interest. Try out plaster yourself by using it to finish your walls, complete a fireplace, or simply by adding a plaster lamp or accent piece.
The word trend can seem negative, but the ones we mentioned today and the ones we use at Justice Homes are actually just timeless design elements that are gaining popularity at the moment. All of these design elements have been seen and loved before. Anything that you love having in your house cannot possibly go out of style. And the good news is that if you want to switch things up, you can always make a change! So why not take advantage of access to these trends and try out a new design element that you like this year.
By Justice Homes 1-19-2022