Blog
Articles and Company News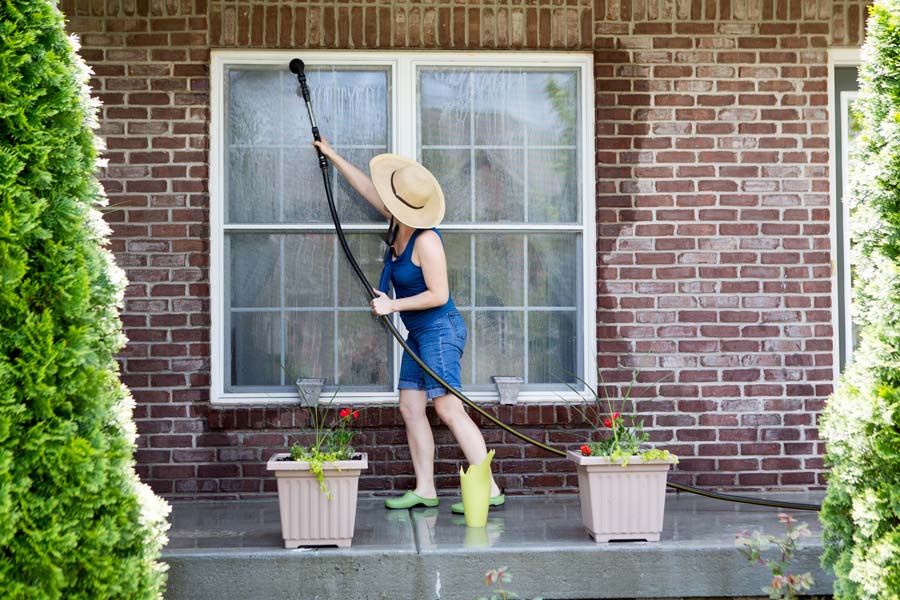 Seasonal home maintenance protects your most important asset. Regular upkeep enhances your quality of life, saves you money, prevents future issues, and increases the value of your property. Having a checklist helps you stay on top of regular seasonal home maintenance.
Spring Cleaning
Spring cleaning is a rite of passage. After all, this is a season full of rebirth and renewal. The first thing you should do is take a good hard look at your home's interior. Be thorough so you do not have any streaking and take down your curtains or drapes for a deep cleaning. Steam your carpets to give them a brand-new look and feel and dust all baseboards, walls, and even the ceiling.
In the kitchen, give everything a deep clean: from the cabinets and countertops to the appliances to the tiles. The oven is an often-overlooked spot in the home, so take the time to give it a thorough scrub. Lastly, change the batteries in all your smoke detectors and carbon monoxide detectors.
Next, look at your home's exterior. Deep clean your windows both inside and outside and power wash the siding and deck. If you have furniture outside, you can power wash these too. Clear the area of fallen branches and prune your trees and bushes. Spring is the perfect time to clean your gutters, inspect your foundation and replace any cracked shingles. It is also the perfect time to plant new flowers and seed your lawn.

Summer Cleaning
The warm summer weather means you will spend a lot of your time outside, so many of your projects will focus on your outdoor spaces and energy efficiency. For the yard, regular maintenance will keep your plants and lawn looking vibrant. Make sure to water your plants two or three times a week, depending on the weather. Regular weeding is important, and you should cut your grass when it's getting too long.
Your HVAC system is sure to run a lot in the summer. It is wise to have a professional come in at the start of summer to inspect the system. Make sure to replace your filters to save money and ensure your air conditioner is properly running. If you have ceiling fans, make sure to dust them to avoid allergens, dust, and debris from circulating in the home. Look at the refrigerator and inspect and clean the coils and door gaskets to keep food and beverages cool.
By Justice Homes 5-5-2021